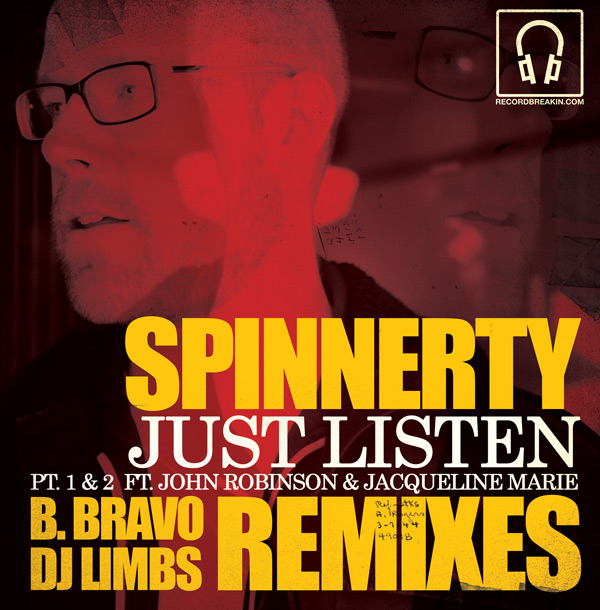 The humble cat they call Spinnerty is baaaaaaack with a 7" vinyl release of his         most recent 'Just Listen' project with an all-star cast.  Vocal tasks are shared by Mr. John Robinson (Part 1) and Jacqueline Marie (Part 2).  Heavy remixes from beatmaker B. Bravo, London-based K15 and long time Spinnerty music homie, DJ Limbs. 
Get yah own 7" here from Recordbreakin directly (heard they like to throw in goodies sometimes) or you can cop at Amoeba, Dusty Groove etc.  Here is a public service announcement from that dude, Spinnerty.  Gotta ♥ the guy. 
Thank you Moovmnt, BamaLoveSoul, Giant Step and everyone else who has supported this release!  It's a family affair.
---